In what may very likely be the earliest ice out in recorded history, the ice went out on Wabaskang about April 14th! Although no one has a crystal ball and can predict how this will impact the fishing for the season, I will take a moment to share some of my thoughts. First, the walleye spawn will be earlier and there should not be any pressure on them during their spawn which, while it may not impact this years fishing, it should be a good sign for the 2010 year class of walleyes. Many variables will ultimately decide the productivity of every years spawn, but not having fishing pressure while spawning is certainly one in the fishes favor.Secondly, pending a reasonably normal temperature pattern from now until the May 15th opener, the water temps should certainly be warmer than the past several seasons which should result in walleyes grouped up in better numbers and increased catch figures during opening week.Finally, I would anticipate (provided water temps do in fact exceed the past several years for opening week) the walleye to be more aggressive in the relatively warmer water. The past couple of years in very cold water we were fishing VERY slow and deliberate, this year I would expect the fish to be "chasing" baits more with trollers doing as well or better than jigging/casting.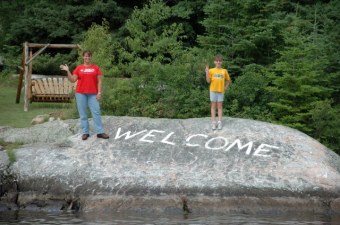 Always fun for us to SPECULATE how things are going to start out every year, but ultimately, as they always do, the fish will let us know how it REALLY is!
Ps. It's not too late to grab a spot for the opener….and be the first to tell me just how far off my crystal ball was!